Exploring the Foundations: Education Landscape in Pakistan
In a nation where knowledge paves the way for progress, the landscape of education in Pakistan stands as a testament to growth and evolution. From the bustling streets of Karachi to the serene valleys of Gilgit, the quest for knowledge resonates across the diverse tapestry of this South Asian gem.
Navigating the Educational Ecosystem
The multifaceted education system in Pakistan caters to a broad spectrum of learners, offering everything from traditional madrasas to modern institutions. Unraveling the complexities, we delve into the nuances that define the educational journey in this vibrant nation.
A Glimpse into the Past: Historical Significance of Pakistani Education
From Madrasas to Modernity
Rooted in history, Pakistan's educational odyssey began with the establishment of madrasas, laying the foundation for an intricate network of learning. Over time, this ancient tradition seamlessly integrated with contemporary structures, creating a unique blend that defines education in Pakistan today.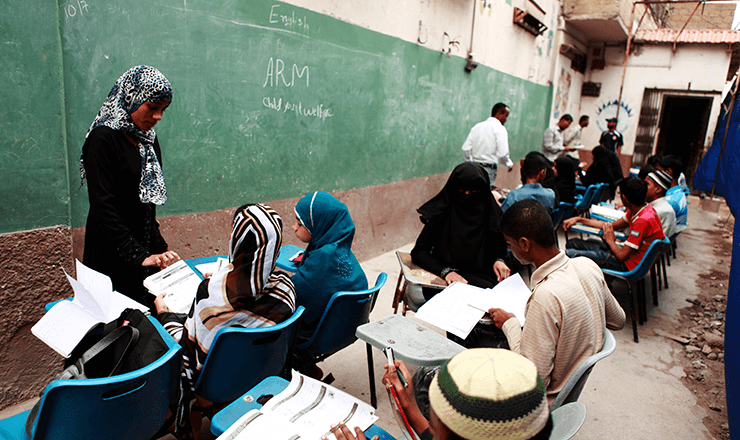 The Present Horizon: Diverse Educational Opportunities
Academic Diversity: A Kaleidoscope of Choices
Presently, students in Pakistan have a myriad of educational options. From STEM-focused institutions to those championing the arts, the choices are as diverse as the nation itself. The academic landscape is a kaleidoscope, offering students the chance to tailor their learning experiences to their passions and aspirations.
Overcoming Challenges: The Resilience of Pakistani Education
Triumphs Amidst Trials
While the educational journey in Pakistan has witnessed its share of challenges, the resilience of the system prevails. Overcoming hurdles, the nation continues to forge ahead, with educators and students alike contributing to the ongoing narrative of success.
Would you like to be part of this transformative journey?
Your support ensures that the flame of education in Pakistan burns brighter, illuminating the path for future generations. Join us in making a difference, one classroom at a time.
In conclusion, education in Pakistan is not merely a process; it's a journey of growth, resilience, and perpetual evolution. As the nation strides towards a future shaped by knowledge, each step is a testament to the unwavering spirit of those committed to the pursuit of learning.