I. Introduction
A brief overview of Elon Musk Success Story
Introduction to the Success Story Theme
II. Early Life and Education
Musk's childhood and family background
Educational journey and key influences
III. Entrepreneurial Ventures
Zip2: Musk's first entrepreneurial endeavor
X.com and the birth of PayPal
The sale of PayPal to eBay
IV. Founding SpaceX
Musk's vision for space exploration
The challenges faced in establishing SpaceX
Notable milestones and achievements
V. Tesla Motors: Transforming the Automotive Industry
Entry into the electric vehicle market
Innovations in design and technology
The impact of Tesla on the automotive industry
VI. SolarCity Acquisition
Musk's interest in sustainable energy
Rationale behind the SolarCity acquisition
Integration with Tesla's broader mission
VII. OpenAI and Neuralink
Musk's involvement in artificial intelligence
Vision for advancing neural technology
The foundation and goals of Neuralink
VIII. Hyperloop and The Boring Company
Concept and development of the Hyperloop
The Boring Company's tunneling innovations
Musk's unique approach to transportation challenges
IX. Challenges and Setbacks
Public controversies and criticisms
Musk's response to challenges
The impact on his public image
X. Philanthropy and Social Initiatives
Musk's contributions to various causes
Charitable endeavors and social impact
The significance of giving back
XI. Personal Life and Work Ethic
Musk's daily routine and work habits
Balancing personal and professional life
Insights into his leadership style
XII. Elon Musk Quotes
Compilation of notable quotes
Insights into Musk's mindset and philosophy
How his words reflect his success journey
XIII. Future Ventures and Ambitions
Upcoming projects and goals
Musk's vision for the future
Speculations on potential contributions
XIV. Public Perception and Legacy
Analyzing Musk's impact on popular culture
The formation of Musk's legacy
Addressing controversies in shaping perceptions
XV. Conclusion
Summarizing Elon Musk's success story
Reflecting on key takeaways
Elon Musk Success Story
Elon Musk, a name synonymous with innovation, ambition, and groundbreaking achievements, has etched his mark on the pages of history as one of the most influential entrepreneurs of our time. This article delves into the intricate layers of Musk's success story, exploring the pivotal moments, entrepreneurial ventures, challenges, and the indomitable spirit that propels him forward.
I. Introduction
Elon Musk's journey from a South African childhood to the forefront of technological advancements is nothing short of extraordinary. This section provides a brief introduction to Musk and sets the stage for a deep dive into the various facets of his success story.
II. Early Life and Education
Understanding the roots of Musk's success requires a look into his early life and educational background. From a young age, Musk displayed a keen interest in technology and a determination that would later define his entrepreneurial ventures.
III. Entrepreneurial Ventures
Musk's journey into entrepreneurship began with Zip2, a city guide software for newspapers. This section explores the challenges Musk faced in his early ventures, leading up to the creation and eventual sale of PayPal to eBay.
IV. Founding SpaceX
SpaceX, Musk's brainchild for advancing space exploration, is a cornerstone of his success story. Delving into the challenges and milestones of SpaceX provides insight into Musk's relentless pursuit of ambitious goals.
Also Read: 5 Unusual Habits of Elon Musk
V. Tesla Motors: Transforming the Automotive Industry
Tesla Motors, synonymous with electric vehicles and sustainable energy, represents Musk's venture into revolutionizing the automotive industry. This section examines Tesla's impact and Musk's vision for a greener future.
VI. SolarCity Acquisition
Musk's commitment to sustainable energy extends to the acquisition of SolarCity. Understanding the rationale behind this move and its integration with Tesla's mission highlights Musk's broader vision for a more sustainable future.
VII. OpenAI and Neuralink
Beyond earthly ventures, Musk has delved into artificial intelligence with OpenAI and neural technology with Neuralink. Unraveling Musk's involvement in these fields provides insights into his multidimensional approach to innovation.
VIII. Hyperloop and The Boring Company
The Hyperloop and The Boring Company showcase Musk's unorthodox solutions to transportation challenges. This section explores the concepts, innovations, and the potential impact of these ventures.
IX. Challenges and Setbacks
No success story is without its share of challenges and controversies. Musk has faced public scrutiny and setbacks. Analyzing how he responds to these challenges offers a glimpse into his resilience and problem-solving skills.
X. Philanthropy and Social Initiatives
Beyond business, Musk is actively involved in philanthropy. This section explores Musk's contributions to various causes, shedding light on his commitment to making a positive impact on society.
XI. Personal Life and Work Ethic
Understanding Musk's success goes beyond his professional endeavors. Examining his daily routine, work habits, and the delicate balance between personal and professional life provides a holistic view of the man behind the achievements.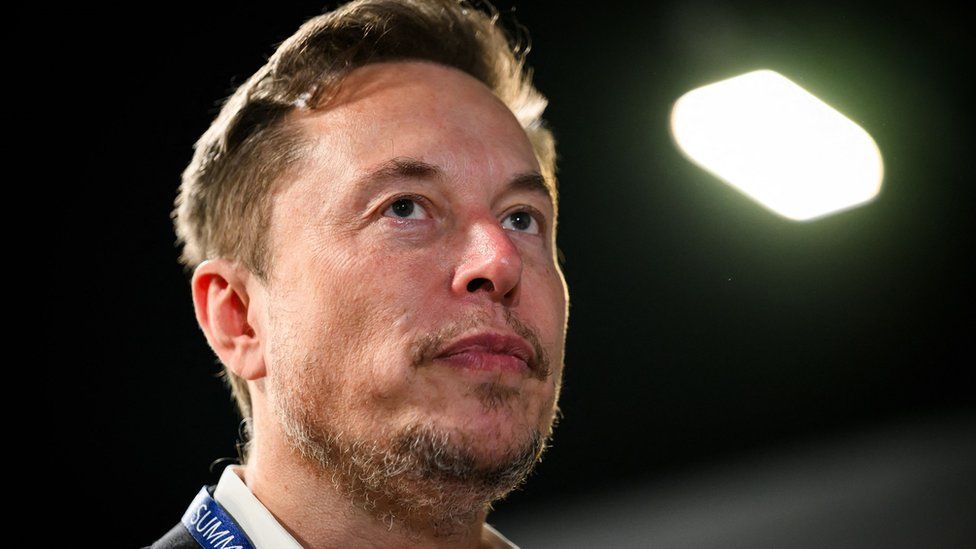 XII. Elon Musk Quotes
Elon Musk's words often reflect his mindset and philosophy. This section compiles notable quotes, offering readers insights into Musk's thoughts on innovation, success, and the future.
XIII. Future Ventures and Ambitions
What lies ahead for Musk? This section explores his future projects and ambitions, providing a glimpse into the next frontier of Musk's visionary pursuits.
Also Read: Sundar Pichai CEO of Google
XIV. Public Perception and Legacy
Examining Musk's impact on popular culture and addressing controversies paints a nuanced picture of public perception. Additionally, exploring how Musk's legacy is forming in real-time adds depth to the understanding of his influence.
XV. Conclusion
In conclusion, Elon Musk's success story is a tapestry woven with determination, innovation, and a willingness to confront challenges head-on. Summarizing the key takeaways from Musk's journey provides a comprehensive understanding of the man behind his accomplishments.