Impact of AI on Our Daily Routine
AI in Daily Routine has become an integral part of our daily lives, revolutionizing the way we interact with technology and the world around us. From voice-activated virtual assistants to predictive algorithms that suggest our next online purchase, AI is everywhere.
AI in Home Appliances
One of the most noticeable changes AI has brought is in our homes. Smart refrigerators, thermostats, and security systems have made our daily routines more convenient and energy-efficient.
AI in Personal Assistants
Siri, Alexa, and Google Assistant have become virtual companions, answering our questions, setting reminders, and even controlling our smart home devices. They've made multitasking easier than ever.
AI in Healthcare
AI plays a crucial role in healthcare, from diagnostics to patient care. Advanced AI algorithms can help doctors make more accurate diagnoses and predict patient outcomes.
AI in Transportation
From self-driving cars to predictive maintenance in public transportation, AI has made our commutes safer and more efficient.
AI in Entertainment
AI-driven content recommendations on streaming platforms and interactive storytelling in video games have transformed our leisure time.
AI in Shopping and Retail
E-commerce platforms use AI to analyze our shopping habits and offer personalized product suggestions. This has revolutionized the way we shop online.
AI in Banking and Finance
AI-driven chatbots and algorithms are providing customer support and making investment decisions. It has streamlined financial services and improved customer experiences.
AI in Education
AI-powered e-learning platforms and personalized learning pathways have made education more accessible and effective.
The Impact on Privacy and Security
AI has raised concerns about privacy and security. Data breaches and intrusive surveillance have become challenges in this AI-driven world.
The Role of AI in Decision-Making
AI systems provide insights and predictions that influence business and personal decision-making, affecting the way we plan our lives.
AI's Role in Environmental Sustainability
AI helps in managing resources more efficiently, contributing to environmental conservation.
The Future of AI Integration
AI's evolution shows no signs of slowing down. The future holds exciting possibilities, such as even smarter homes, more accurate medical diagnoses, and enhanced autonomous vehicles.
FAQs
Q: How safe is AI in our daily appliances?
A: AI in home appliances is generally safe and designed with security in mind, but users should still exercise caution.
Q: Can AI really improve my health?
A: AI can assist healthcare professionals in making more accurate diagnoses, ultimately improving patient care.
Q: Are self-driving cars using AI completely safe?
A: While self-driving cars have come a long way in terms of safety, they are not entirely risk-free, and regulatory challenges remain.
Q: How does AI personalize e-learning?
A: AI analyzes your learning patterns to create customized lesson plans and suggest additional resources.
Q: What is the future of AI in daily routines?
A: AI's future holds endless possibilities, from even smarter homes to more efficient healthcare systems.
Pros of AI in Daily Routine
Efficiency:
AI streamlines daily tasks, saving time and effort. Personal assistants can manage schedules, set reminders, and even control home appliances, making multitasking easier.
Personalization:
AI tailors experience to individual preferences, such as recommending movies, products, and educational content, enhancing user satisfaction.
Healthcare Advancements:
AI improves healthcare with accurate diagnoses, predictive analytics, and telemedicine, making quality healthcare more accessible.
Enhanced Transportation:
Self-driving cars, traffic prediction, and route optimization enhance commuting by reducing accidents and travel time.
Entertainment:
AI-driven content recommendations and interactive storytelling provide personalized entertainment, keeping users engaged.
Cons of AI in Daily Routine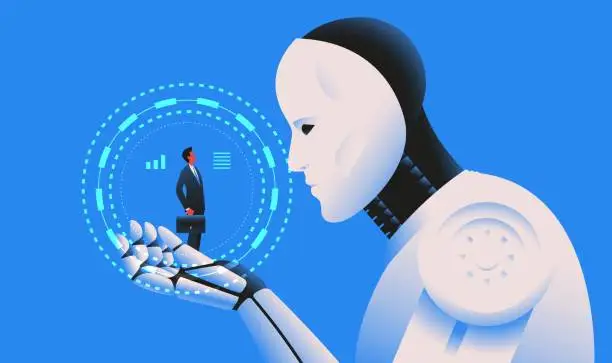 Privacy Concerns:
AI collects and analyzes personal data, raising privacy concerns, especially with smart home devices and online services.
Job Displacement:
Automation due to AI can result in job losses in certain industries, impacting employment opportunities.
Security Risks:
AI can be used for cyberattacks and fraud, posing risks to online security.
Depersonalization:
Overreliance on AI for decision-making can reduce human involvement and the personal touch in various aspects of life.
Ethical Dilemmas:
AI can perpetuate biases and discrimination if not programmed and regulated properly, causing ethical concerns.
AI's integration into daily life offers numerous advantages, and it also presents challenges that require responsible development and regulation to maximize the benefits while mitigating the risks.
Conclusion
The influence of AI on our daily routines is undeniable. It has made our lives more convenient, efficient, and enjoyable. While there are valid concerns to address, AI's future appears promising, offering even more innovative solutions to enhance our daily lives. Thanks for reading AI in Daily Routine.