Join the impassioned battle for education as teachers and clerks in Pakistan strike against unjust reforms. Discover the emotional journey, impacts, and a united stand for a brighter educational future.
In a startling turn of events, a strike by teachers and clerks in government offices has brought educational institutions and officials to a standstill, igniting a fierce battle for their rights and the future of education. This article delves into the heart of the matter, where educators and government employees are fighting against changes to pension and leave encashment rules.
Education Strike in Pakistan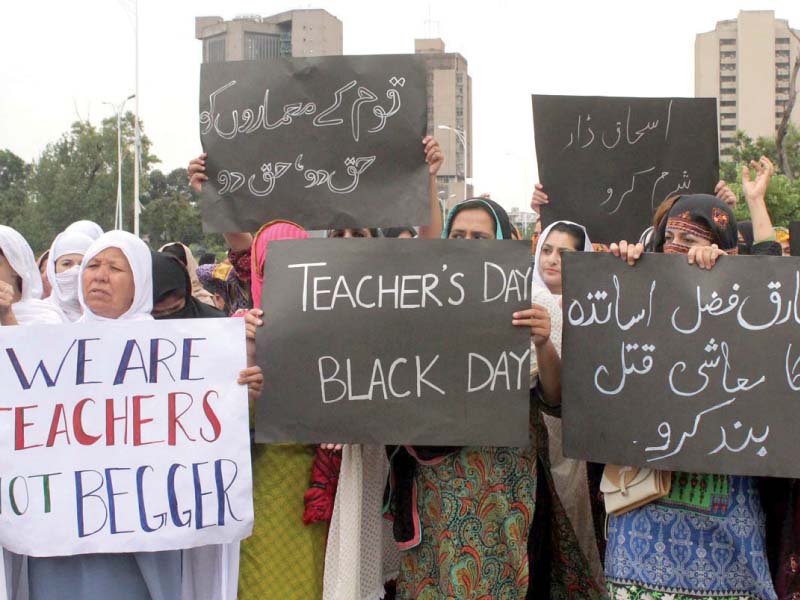 1. A Unified Stand
Teachers and clerks have boldly announced their resolve to continue their strike until their demands are met. Their unity in this battle is a testament to their unwavering determination.
2. The Impact on Education
The strike has had an immediate impact on students, who were left stranded as teachers locked schools. The disruption to education is a poignant reminder of the power of those who shape young minds.
3. Unjust Reforms
The heart of the issue lies in the recent changes made by the caretaker Punjab government to pension and leave encashment rules. The article reveals the contentious decision to base pensions on the first months' basic pay and the reduction in leave encashment.
Please Also Read: The Denima of Pakistan's Education
4. The Teachers' Voice
Raja Shahid Mubarak, a senior leader of the Punjab Teachers Association, passionately expresses the injustice felt by government employees and teachers. He emphasizes that this move disregards the invaluable 25 years of service they've given to the government.
5. Privatization of Schools
The article also highlights the caretaker government's decision to hand over 25 high-performing schools to an NGO, despite their success. The government's inclination toward privatization has left non-teaching staff concerned about their future.
6. Protests and Demonstrations
In a show of strength, teachers and government employees have staged protests and demonstrations. These acts of defiance serve as a visible manifestation of their resolve to fight for their rights.
7. The District Education Authority's Response
District Education Authority CEO Yaseen Khan Baloch provides insights into the government's perspective. He expresses a commitment to resolving the issue and ensuring that the strike does not hinder students' education.
8. A Battle for the Future
This strike is not just about pensions and leave encashment; it's about the future of education in Pakistan. The battle cries of these teachers and clerks resonate in the halls of government offices and schools alike.
9. Conclusion
The strike by teachers and clerks in government offices is a poignant reminder of the resilience and determination of those who dedicate their lives to educating the youth. This battle goes beyond financial matters; it's a fight for the heart and soul of education in Pakistan. As the teachers and government employees stand united, the hope remains that a solution can be found for the sake of the students and the future of education.