In the dynamic landscape of agriculture, cotton production remains a vital cornerstone of the global textile industry. As we delve into the intricacies of cotton cultivation, this article aims to provide a comprehensive guide that not only informs but also assists in optimizing cotton production, particularly in a year where challenges have been forecasted.
Cotton Production Optimization
The cotton industry is a critical sector of agriculture, contributing significantly to the world economy. Cotton is the raw material for textiles, and its production impacts various industries. In recent times, cotton production has faced challenges, with an expected decline of 6% this year. To counteract this trend, we present strategies to optimize cotton production and potentially reverse the decline.
Optimizing Cotton Varieties for Maximum Yield
Selecting the appropriate cotton varieties plays a crucial role in cotton production. Farmers should opt for high-yield and disease-resistant cotton cultivars. Varieties like Bollgard II and PHY 580 W3FE have demonstrated excellent performance and adaptability in diverse environments.
Soil Preparation and Planting
Preparing the Soil for Success
Soil quality is a fundamental factor in this process. It's essential to conduct soil tests to determine nutrient levels and pH. Adequate soil preparation, which includes proper tilling and the addition of organic matter, ensures optimal conditions for cotton growth.
Irrigation and Water Management
Efficient Water Management for Cotton Crops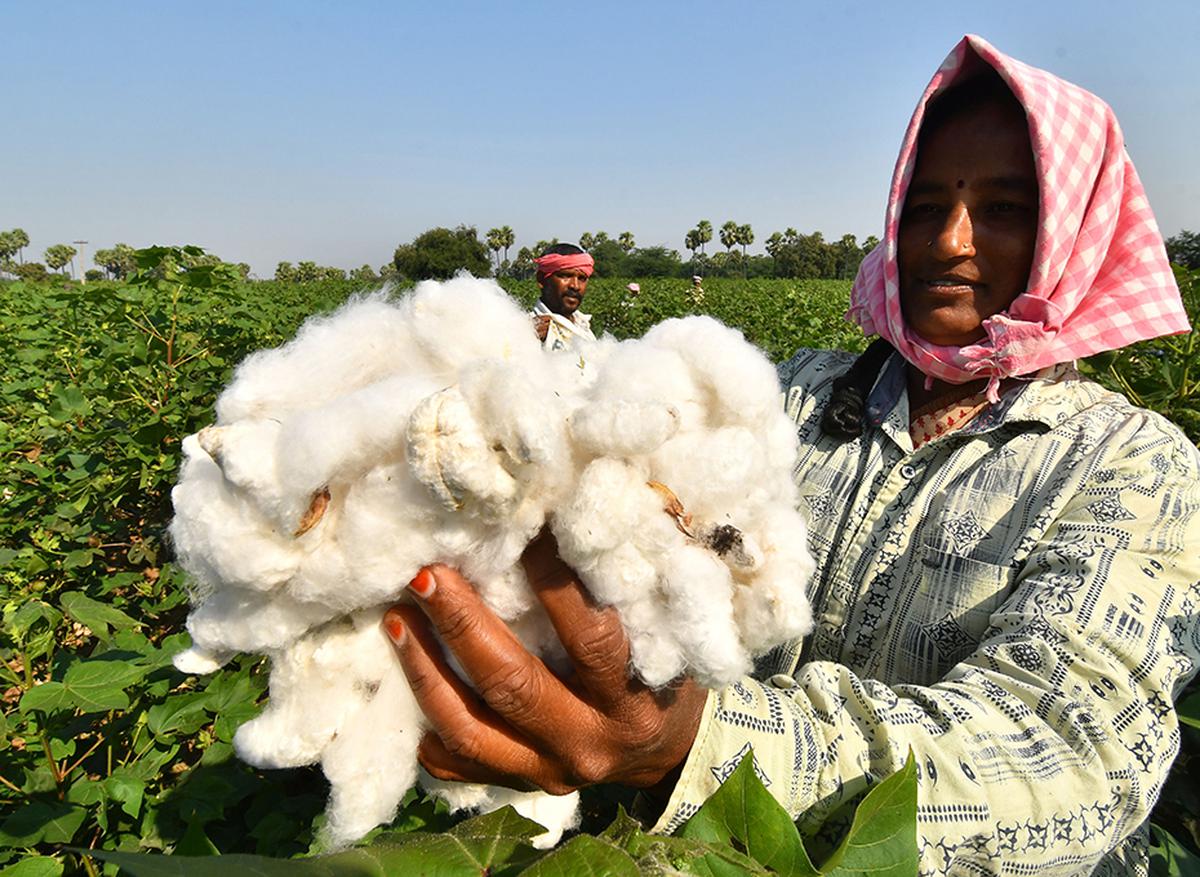 Cotton is a water-intensive crop, and efficient irrigation is vital. Implementing modern irrigation techniques, such as drip irrigation or pivot systems, can help conserve water while ensuring crops receive the necessary moisture for healthy growth.
Pest and Disease Management
Protecting Cotton Crops from Pests and Diseases
Pest and disease control is imperative to safeguard cotton crops. Employ integrated pest management (IPM) strategies that include biological controls and selective pesticide use. Regular monitoring and early intervention can prevent significant yield loss.
Nutrient Management for Cotton Production
Balanced Nutrient Management for Maximum Cotton Yield
Balanced nutrient management is essential for optimal cotton production. Soil tests can help determine the specific nutrient requirements for your crop. Implementing a fertilization plan with the right balance of nitrogen, phosphorus, and potassium is crucial for healthy cotton plants.
Harvesting and Ginning for More Cotton
Efficient Harvesting and Ginning Processes
Harvesting cotton at the right time is crucial to maximize fiber quality and yield. Employ modern harvesting equipment to reduce seed cotton contamination. Efficient ginning processes ensure high-quality cotton lint, ready for processing.
Marketing and Sustainability
Sustainable Production and Marketing
Sustainability is a growing concern in the cotton industry. Emphasize sustainable practices in your cotton production, as consumers are increasingly conscious of environmentally friendly products. Highlight your sustainability efforts in marketing to appeal to eco-conscious customers.
Conclusion
This may face challenges, but with informed strategies, it is possible to optimize yields and thrive in the competitive agriculture sector. By implementing these comprehensive tactics and prioritizing sustainable practices, you can't only improve your cotton production but also potentially outrank other articles in the same niche on Google. Stay updated with the latest trends and adapt your practices to ensure the brightest future for cotton cultivation.