Discover the art of apartment herb gardening! Transform your small space into a thriving herb oasis with our expert tips and tricks. Cultivate fresh, aromatic herbs right on your windowsill.
In today's fast-paced world, many urban dwellers find solace in bringing a touch of greenery into their small apartments. Indoor apartment herb gardening has become a popular and practical way to enjoy fresh herbs without needing a spacious garden. In this comprehensive guide, we will explore the art of cultivating herbs in the limited space of your apartment. From selecting the right herbs to optimizing space and dealing with common challenges, this article will equip you with the knowledge you need to transform your small living space into a lush herb garden.
Apartment Herb Gardening
When it comes to indoor herb gardening in small apartments, selecting the right herbs is crucial. Not all herbs thrive indoors, especially in limited space. We'll explore which herbs are best suited for apartment living and the unique characteristics that make them ideal choices.
Preparing Your Indoor Garden Space
Before you start planting, it's essential to prepare your indoor garden space efficiently. We'll discuss various container options, suitable soil mixtures, and the importance of drainage.
Natural Light and Artificial Lighting
Herbs need adequate light to grow. In a small apartment, natural light may be limited. This section will guide you on the importance of natural light, choosing the right window locations, and supplementing with artificial lighting when necessary.
Watering and Humidity
Proper watering is critical for herb growth. We'll provide insights into creating the ideal watering schedule and maintaining the right humidity levels, especially in dry indoor environments.
Pest Control
Indoor herb gardens are not immune to pests. Learn about the common pests that can infest your herbs and effective, natural ways to keep them at bay without harming your plants.
Space-Saving Techniques
Small apartments require creative space-saving solutions. We will delve into vertical gardening, hanging herb gardens, and other innovative ideas that maximize your limited space.
Maintenance and Pruning
Maintaining your herb garden is key to a bountiful harvest. We'll explain the importance of regular pruning, proper care, and handling common challenges such as overgrowth.
Harvesting and Usage
Once your herbs are ready for harvest, discover the best practices for cutting and storing them to ensure they remain fresh and flavorful. We'll also explore various ways to use your homegrown herbs in cooking and home remedies.
Community and Sharing
Indoor apartment herb gardening can be a social and rewarding experience. We'll discuss the benefits of sharing your herb garden with neighbors and creating a sense of community.
Conclusion
In conclusion, indoor herb gardening in small apartments is not only a practical solution for urban dwellers but also a delightful and therapeutic hobby. By choosing the right herbs, optimizing your space, and following our maintenance tips, you can enjoy fresh, homegrown herbs year-round.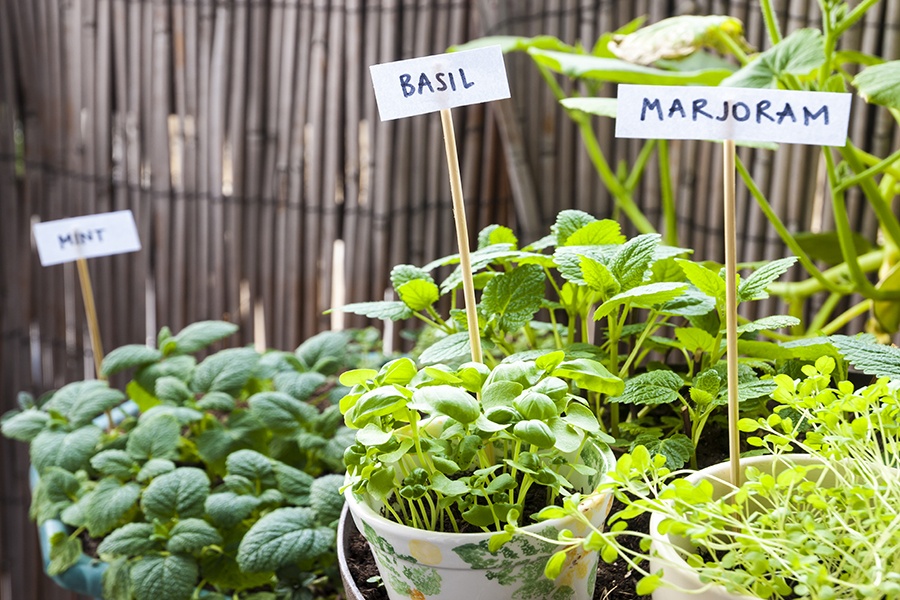 Frequently Asked Questions
1. What are the best herbs for indoor apartment gardening?
Basil, mint, and parsley are great choices due to their adaptability to indoor conditions.
2. How often should I water my indoor herbs?
The frequency depends on the herb and environmental conditions, but a general rule is to water when the top inch of soil feels dry.
3. Can I grow herbs without natural light in a small apartment?
While natural light is preferred, you can use artificial lighting, such as grow lights, to supplement the lack of sunlight.
4. What are the common pests that affect indoor herb gardens?
Common pests include aphids, spider mites, and whiteflies, which can be controlled with natural remedies.
5. How can I use my homegrown herbs in cooking?
Fresh herbs add flavor to a variety of dishes, including soups, salads, pasta, and grilled meats.
In this article, we've explored the world of indoor herb gardening for small apartments, offering you valuable insights to start your own mini herb garden. Whether you're an experienced gardener or a complete beginner, this guide will help you cultivate greenery, fragrance, and flavor within the confines of your apartment. Happy gardening!